I LIVE ABROAD
The S.A.V.E. Member Program is opened to those who live abroad and want to make a change in their own community.
Paris is where it all started..in a country where socialism is embedded in the culture, and volunteers of all ages have come here to help others in need.   Our local activities have helped shape the S.A.V.E. Member Program for others abroad.  S.A.V.E. workshops and our coaching sessions are all on-line.  Volunteer activities in Paris can be replicated in your own city.  You can join a volunteer activity with your local city NGO, or with one of the international chapters Serve the City International has in over 50+ cities worldwide.
The SAVE platform aims to create social impact initiatives not just for Paris, but for own city and community. Learn best practices online and implement them in your own city and community.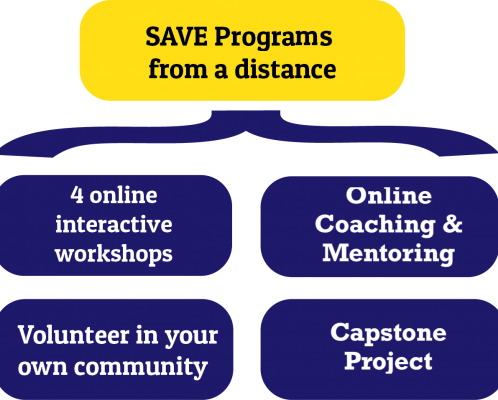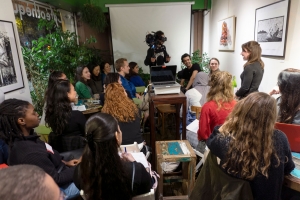 Flexible Online Workshops
We offer five key online and classroom workshops each month where our members can learn about humanitarian and environmental topics. We also support change-agents by offering a unique approach in "making sense" of the world through taking action and challenging one's assumption.  It is important for us as an association that all volunteers are clear with their own WHY in making an impact. Workshops facilated by our Serve the City's leadership team and network are designed to be fun, interactive and engaging.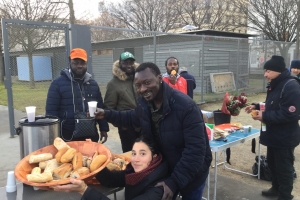 Experience The Real  Paris
Paris is a magnificent city, famous for its romance, its architecture and its art. While all this is true, there are sides of it which remain hidden. If you come, we want you to experience the invisible side of Paris and make a positive impact. To ensure this, we'll guide you to join our volunteering activities, learn from your experience and contribute to the well-being of the less-privileged. Meanwhile, you are more than welcome to do your volunteering hours in your own community.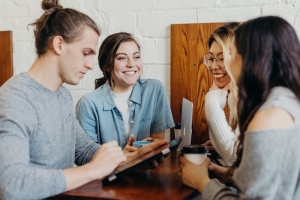 Developing Your Capstone Project
Developing your own capstone project is a way for you to engage in guided reflection with other SAVE Members.  The goal is to empower you as a change-agent to identify your unique purpose and how you may best serve your community. We bring together knowledge from our social leaders in Paris, and the best practice of volunteering we accumulated.   Big ideas result from collaborating on capstone projects, which are then presented on our social media channels internationally.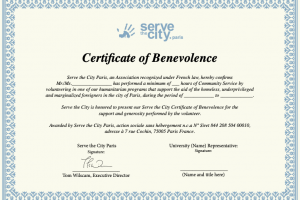 Certification & Testimonial
The SAVE Member Program also provides a Certificate of Completion and a Letter of Testimonial to compliment a CV, or for credit for work or school to help our S.A.V.E. Members  advance their careers in today's competitive job market.  Companies and schools are always looking for more well rounded candidate, who has proof and a testimonial to the time & energy dedicated to volunteering, understanding inclusive culture & diversity, and helping those in need.
If you live abroad in a city where people are in need, SAVE Member Program allows you to build your credentials and knowledge about volunteering and creating social impact in your own neighbourhood.  All of our interactive workshops are on-line.  You also have the ability to teach English to refugees in our online language exchange sessions.
The main goal of the program is to offer to the necessary process, tools, case studies and expertise to help you find purpose and develop your ideas about social impact for your community. Being part of the STP global network allows you to work with other SAVE members also participating in developing Capstone Projects, as well as our leadership team.   We provide a platform with exclusive workshops, peer-to-peer feedback and consultation for you to develop your own capstone project, or work with others on their Capstone projects.  The environment is always collaborative.  We always welcome new creative initiatives beyond our current volunteering activities.
Once you sign up for the program, we will talk to you about how you can confirm your participation of 32 hours of volunteer work in your own city, while taking at least 4 of our SAVE workshops offered 2-3x per month, and more information about developing your own capstone project.

Each SAVE member who completes the SAVE program in Paris or abroad, will receive the following:
Exercises to help you Find your unique purpose and the impact that you can make.
Guidance to develop your own Capstone Project or collaborate on other SAVE Member Capstone Projects.
Advocate your social initiatives among other volunteers and Serve the City's social network internationally.
Connect with like-minded SAVE Members to co-create social impact projects
Access to unlimited (on-line and in-person) workshops free-of-charge
Exclusive Invitations to SAVE Member-only workshops, events and SAVE conferences.
Participation in SAVE Member-only volunteer activities.
An opportunity to further develop your Capstone Project through our SAVE Lab, to bring your ideas to a reality.
Receive a Serve the City "Certificate of Completion" and a Letter of Testimonial signed by the Executive Director.
2-Steps Application Process
The program application is in two steps.  First, you have to complete the application form.  And then you have to cover the kickoff fee.

Please feel free to contact us at save@servethecity.paris if your have further questions. Or if you wish to take an individual SAVE workshop without being part of our larger network, it can be paid for through our donation page.
* There is a €10 Euro monthly donation fee to become a Serve The City Paris volunteer and to participate in STCP volunteer activities and the S.A.V.E. Program.  The fee is recorded as a tax free 'donation' that goes towards the administration and support of all Serve the City humanitarian programs, activities, courses and expenses related to humanitarian needs in Paris.  You may cancel your participation at any time.