ABOUT THE SAVE FACILITATORS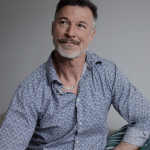 Peter DeWit.  "Immigration across Europe and the Refugee Crisis"


Peter spends 7 days a week with the refugee community here in Paris.  Peter is a Dutch born Canadian, father of five, and comes to us with 27 years of overseas experience in Asia and Europe. He was instrumental in setting up a sponsorship program for disadvantaged children in Thailand and Cambodia, served as Chairman of the Board at Agape Home, a hospice and home for nearly 100 children born with HIV virus, and has been involved with many different ministries among Youth and Church leaderships in Asia and Europe.  Today Peter is based out of Paris while continuing to take volunteer teams back and forth to Asia. He has a heart to bring hope, help and dignity to the refugee community worldwide.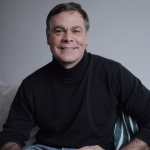 Tom Wilscam, "Leadership and Social Entrepreneurship"

Kim and their daughter Sienna have lived in Paris for over 18 years. Tom has ran 4 separate companies in his career, including an international cosmetics company, a successful ecommerce company and two non-profits.  After living in San Francisco and working in Silicon Valley, Tom dedicates his time to running Serve the City Paris for over 9 years; first as a volunteer, then a Board member and currently as the Executive Director.  Tom also launched a non-profit Association in Paris called Venture Académie, dedicated to helping immigrant and refugee entrepreneurs start their own business. His company also created the business plan for the U.S. National Refugee Welcome Center in Philadelphia, and a training program to help new refugees and asylum seekers find employment in France, and he holds the Chair position of the Mission Outreach Program at the American Church in Paris.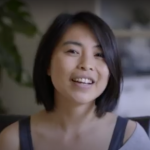 Carrie So, "Cultivating Change through Purpose-Driven Innovation"


With Carrie's vast experiences in both the start-up and corporate worlds, she developed Co-Happening methodology in 2017 to reshape the collaborative innovation processes for both organisations and thriving communities. Carrie's corporate portfolio for partnership development ranges from Adidas, Huawei, WPP, Ogilvy and the International Labor Organisation based in Thailand.

She works with multiple industries, cultural settings, departments and functions to bridge different interests, and set clear objectives for stakeholders. On top, she engages with Greenbuzz Berlin for a more sustainable world through actions and education.  Carrie was born in the skyscraper city of Hong Kong and grew up on the coastline of Sydney.  She does acrylic painting and is active in the artistic scene in Paris. She also runs called an 8-Weeks self-discovery program called Your Genius Within to help individuals to expand their innate creativity.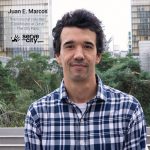 Juan Marcos, "Integration, Inclusion and Diversity"

Juan E. Marcos is a social scientist with a background in social psychology, sociology, philosophy and now working with Serve the City Paris to help companies and universities with diversity management and how to implement 'best practices' of integration. He's also secretary and Director of Latin American research for of RSE & Interculturalité, a French CSR Think Tank. Prior to Juan's new role, he was Director of Cross-Cultural Competences development programs for European consortiums & le 'Chef de pole migration et integration' at Elan Interculturel, in Les Grands Voisins (Paris). Juan also helps run a monthly workshops on diversity management, training volunteers on specific intercultural approaches to helping us better integrate with foreigners and our refugee beneficiaries.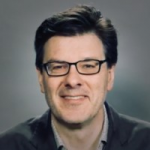 Ignazio Mottola, "Sustainable Design and creating an Eco-friendly Environment"

Ignazio Mottola has 25 years of experience in interactive design. He is the coordinator of the Bachelor in Sustainable Design for the design school "Autograf' in Paris. Ignazio also teaches global design, design thinking and digital communication in several French and international higher education schools, among others: ISCOM, Paris College of Art, Strate Design, Istituto Marangoni, Ateliers Chardon Savard, IULM. Culture and social commitment are a priority in his professional and personal life, collaborating regularly with design and social impact institutions, exhibition, and organizations Ignazio is a trained architect, and has a degree from Politecnico Milano.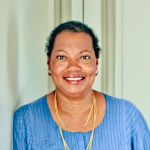 Kathleen Dameron, "How we combat 'Racism',..it's history and its impact".

Kathleen Dameron has been living in Paris for 40 years, who has studied and worked in Europe, China, India, Africa as well as the US. She specializes in facilitating different cultures working together in multinational companies. She is a multicultural expert and somatic coach focusing on releasing the tensions white & the Black, the French & the American and the tensions we have had over the years.  In Kathleen's four part workshop series, we share our experiences with racism, conduct a self-assessment, and we learn the clear steps to move forward in combating racism in our communities.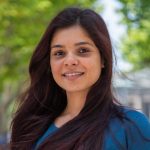 Dr. Soumee Bhattacharya,  "How volunteering helps us stay mentally healthy"

Dr. Soumee Bhattacharya shares her knowledge about how volunteering is not only healthy for us mentally, but it helps us repair cognitive damage caused by stress and traumatic experiences.  Her theories are based on more than 10 years of neuroscience & psychiatry research experience cross France, Germany, and India.  Soumee a neuroscientist currently based in Paris.  She is a member of the Federation of the European Neuroscience Societies, and also collaborates with the Society of Neuroscientists of Africa. She has authored several international publications in reputed scientific journals, principal focus of her research being stress resilience, learning & memory, and mental disorders and has presented her theories at international conferences.  She is the recipient of several prestigious awards/scholarships including the H2020 Marie Sktodowska-Curie fellowship from the European Commission and the Hugo Junker's Prize from the Ministry of Economic Affairs, Science, and Digitalization in Germany.
SAVE MEMBER FACILITATORS


If you have taken the complete SAVE Member Program and you wish to present your unique insights or social impact projects to our international community of volunteers, we invite you to hold your own SAVE workshop with our leadership team.  Alternatively, if you haven't signed up to our program, please submit your subject idea to us in an email form to save@servethecity.paris. We will share with you how we can support and guild you turning your own capstone project into a SAVE workshop online.