This workshop is designed for volunteers who wish to start their own non-profit NGO, social impact project, or just have a great idea for social change.
What is required to be a social entrepreneur and what does it take to lead volunteers?  How do you start your own non-profit NGO, or social impact project?    How do you keep your project or program operating successfully long term?
The CoVid19 pandemic has created many opportunities for social entrepreneurs to create impact and change. There is an opportunity for us all to take our project ideas, turn them into a reality, and create a positive impact 'post-CoVid19".   Leadership is defined by the actions we take.
During the workshop, participants will get the opportunity to find out for themselves what it means to be an impactful leader and social entrepreneur.  How to remove the fears and obstacles, and how to mitigate risk.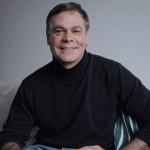 About Tom
Tom, Kim and their daughter Sienna have lived in Paris for over 17 years. After living in San Francisco and working in Silicon Valley, Tom now dedicates his time to social impact projects in Paris, including with Serve the City for over 6 years as a volunteer, a Board member and now the Executive Director. Tom also launched a non-profit Association in Paris called Venture Académie, dedicated to helping immigrant and refugee entrepreneurs start their own business. His company also created the business plan for the U.S. National Refugee Welcome Center in Philadelphia, and a training program to help new refugees and asylum seekers find employment in France. Tom is a member of the ACP Refugee Task Force, and holds the Chair position of the Mission Outreach Program at the American Church in Paris.