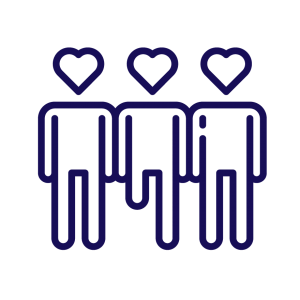 Taught by Diversity and Integration expert Juan E. Marcos, this workshop encourages participants to rethink their perspective on diversity and integration, and to helps us better thrive with foreigners in big cities.  Juan takes us on a journey of self re-evaluation, and encourages students to reflect on your own cultural background and the way we interact with foreigners today.
In this interactive workshop, we will challenge our own opinions on diversity and the integration of foreigners in practice.  Are we truly practicing integration properly and to its fullest extent?
The workshop will also challenge the EU's traditional methods of handling foreigners, (including the motto of France … Liberté, égalité, fraternité), and Europe's discrimination policies.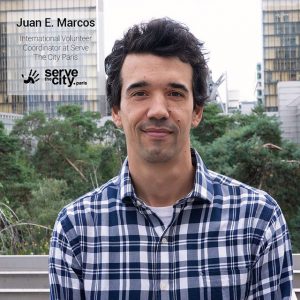 About Juan Marcos
Juan E. Marcos is a social scientist with a background in social psychology, sociology, philosophy and now working with Serve the City Paris to help companies and universities with diversity management and how to implement 'best practices' of integration. He's also secretary and Director of Latin American research for of RSE & Interculturalité, a French CSR Think Tank. Prior to Juan's new role, he was Director of Cross-Cultural Competences development programs for European consortiums & le 'Chef de pole migration et integration' at Elan Interculturel, in Les Grands Voisins (Paris).
Juan also helps run a monthly workshops on diversity management, training volunteers on specific intercultural approaches to helping us better integrate with foreigners and our refugee beneficiaries.