S.A.V.E PROGRAM DONATION TO PARTICIPATE
To participate in S.A.V.E., a 50 Euro donation is requested, which covers not only the costs of the S.A.V.E program, but your donation will help cover the costs of all Serve the City Paris humanitarian projects.

The 50 Euro donation fee guarantees you unlimited S.A.V.E. workshops (at least 4 are required to complete the S.A.V.E. program) and an unlimited number of volunteer activities (at least 32 hours of volunteer activities are required to complete the S.A.V.E. program).

You will also receive your S.A.V.E. Program Certification of Benevolence, a Letter of Testimonial, and the posting (according to your approval) of your Reflection Project on the Serve the City Social Media channels.
Why Give To Serve The City Paris?
Serve the City Paris does not receive funding from the French government, or any government entity.  We depend on the financial donations of people like you, and the endless dedication of time from our volunteers to help those in need.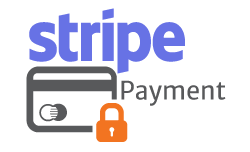 (Online Payments are processed through STRIPE.  See www.stripe.com)
Donate via Bank Transfer
Here is the information for a bank transfer if that is more convenient for you. Please consider setting up a standing order.
Serve the City Paris


7 Rue Cochin




Paris

 

75005

ACCOUNT NUMBER: 08014346730

IBAN: FR76 1751 5900 0008 0143 4673 029

BIC: CEPAFRPP751

Other relevant information:

BANK:   CAISSE D'EPARGNE ILE-DE-FRANCE CEPAFRPP751       

Code Etabl: 17515

Code Guichet: 90000

RIB: 29
*Each euro counts and you can transform the lives of the people we serve by giving to us.
If you would like to make a donation to Servethecity.paris S.A.V.E. Program